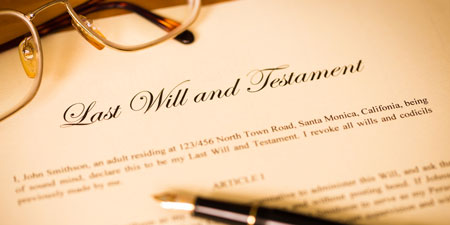 Have you thought about what would happen to your assets when you die? Or who is going to care for your children? What about if you should become ill and are unable to make medical decisions for yourself? Who is going to pay your bills for you if you can't do it yourself?
You may think you're too young, you don't have enough assets, or it is something you just don't like to think about. Unfortunately, it is a fact of life that we all die, and some of us may become incompetent through diseases like Alzheimer's or an accident of some type. You wouldn't want anyone to have control over your assets now. Why would you allow someone else to decide what happens later? Estate planning allows you to decide what happens to you and your assets in the future.
No one likes to think about death or illness. Unfortunately, it is something none of us has control over. Estate planning allows you to have control over your health care decisions and property. It also makes things easier for our loved ones. For example, if you do not have a power of attorney and you become incapacitated, your family may need to file costly and time-consuming guardianship proceedings in the courts in order to manage your affairs.
Estate planning will allow you to address these questions and more:
Who will receive my assets after my death?
How and when will they be distributed?
Who will be my children's guardian if my spouse and I both die?
How and where do I want to be buried?
If I become ill or incapacitated, who will manage my affairs?
To what extent do I want life sustaining medical treatment?
If the person I live with or love is not my spouse, how can they be permitted to make medical decisions for me, and how can I ensure that they will receive my assets?
Examples of some of the documents that will answer these questions are:
Will
Trust
Health Care Power of Attorney and Living Will (Advance Health Care Directive)
Durable Power of Attorney
Just about everyone needs estate planning, whether you have a lot or a little, and no matter your age. People who deal with the difficult questions involved in estate planning in advance have a better chance of avoiding unnecessary problems and costs in the future.
Call us for more information on how we can help with your estate planning needs.